That 90s feeling, pt. 2: Fiona…. Regent Street, London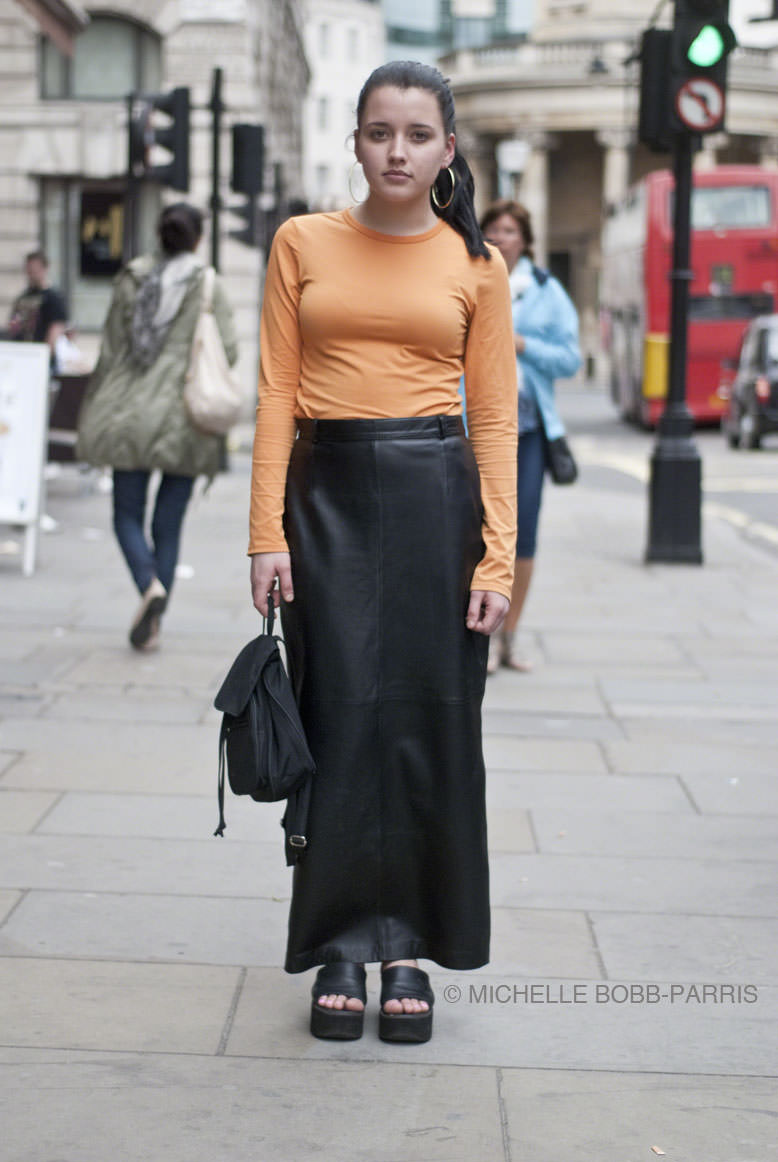 It's not very often that I meet someone so young with such an assured sense of their personal style. Fiona likes her current look firmly entrenched in the 90s, and here she nailed it, from the high, slicked-back ponytail, to the nylon backpack, to the full-length vintage Gerry Weber leather skirt, right down to the platform mules.  I couldn't not snap her! 
Oh, and that leather skirt? Well, her parents own a company that manufactures leather goods for various labels, so she just found it in the archives when she went for a visit. How cool is that?