In the showroom…. Felder Felder SS11, London
I was invited to visit Felder Felder's private buyer's day a couple of weeks ago.  After attending the SS11 runway show and having met Daniela and Annette at London Fashion Week, I was eager to see the collection up-close.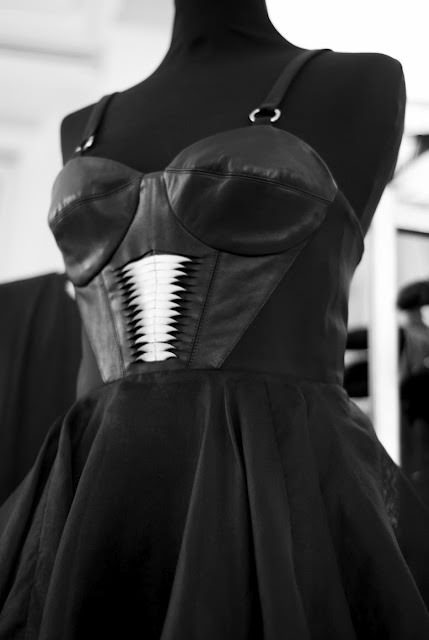 The shapes that their designs create are feminine and sexy with a distinct rock edge.  For me, it is all about the incredible attention to unexpected details in their pieces. 
From the twists in the leather jackets and dresses…
…to the individually hand-sewn embellishments.
One of the pairs from the runway.
Annette and Daniela are tall, gorgeous both inside AND out, and extremely talented.  They are also incredibly gracious, telling my rusty German is actually not that bad (I still don't agree, but thank you anyway!). 
Their designs have been worn by the likes of Rihanna, Gwyneth Paltrow, Florence and the Machine and Allison Mosshart. You have probably already seen their designs in Vogue, Elle and i-D Magazine to name a few.  If you haven't yet discovered Felder Felder's Spring/Summer 2011 collection, start here.